Attorney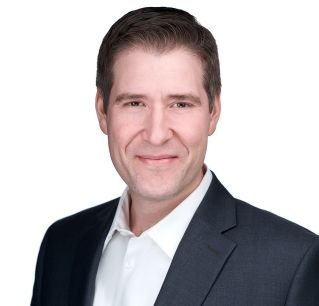 Kevin S. Englert
Founding Attorney and Owner
​Founder of the Englert Law Firm, LLC, Kevin Englert has over 15 years of legal experience.

Kevin is well versed in real property law. He has experience in property tax litigation, real estate transactions, commercial leasing, advising landlords and tenants in related disputes, general litigation and appellate matters.
Kevin has substantial experience in the courtroom, both at the trial and appellate levels. Some of that experience includes work for:
-A Jewish religious group, winning a property tax exemption for the residence of the group's lead mikvah attendant in Mikvah Association v. Township of Teaneck, Tax Court, 2018 (argued, fn. 1), here.
-A contaminated warehouse/industrial facility, winning summary judgment allowing the property owner to introduce evidence of the environmental contamination at trial to show the effect on the property's value for property tax purposes in a multi-year tax appeal in ACP Partnership v. Garwood Borough, Tax Court 2016, here.
-A community shopping center, winning the ability to intervene in an anchor tenant's tax appeal and obtain tax relief for the property owner following the tenant's bankruptcy in Pathmark, Inc. and OTR Associates v. Township of Edison, Tax Court 2013, here.
-An affordable housing cooperative, winning a multi-year tax appeal based on the property's unique internal market in Elizabeth Center Apartments Urban Renewal Corp. v. City of Elizabeth, Tax Court 2013, here.
-A Christian church, demonstrating that the property qualified for a property tax exemption, thereby invalidating an added assessment on the church's property used for youth group activities in Holy Trinity Baptist Church v. Trenton City, Tax Court, 2017, here.
-A commercial property owner, defeating a motion to dismiss the owner's tax appeal for failing to respond to the assessor's request for financial information in Fairfield Dev c/o 46 Auto Imports v. Totowa Borough, Tax Court 2013, here.
-A nursing home, as a plaintiff in a Medicaid-related breach of contract action, successfully appealing an adverse summary judgment decision dismissing client's case based on a misinterpretation of a statute in Pine Brook Care Center v. D'Alessandro et al., Superior Court, Appellate Division, 2020, here.
-An assisted living facility, as a plaintiff in an interference with contract case, preparing and filing a brief on a successful appeal from a dismissal of the case on the pleadings in The Orchards at Bartley Assisted Living v. Schleck, Superior Court, Appellate Division, 2019, here.
Kevin gives special attention to each client's case. This careful, detail-oriented approach has earned him recognition as a Morris County Top Lawyer in 2022 and 2021, as well as a Top Attorney in NJ Rising Stars in 2013 – 2016, both in Morris Essex Health & Life Magazine.
Kevin earned his Juris Doctorate from Rutgers School of Law - Camden in 2007, and received his B.A., magna cum laude, from West Chester University in West Chester, Pennsylvania in 2003. He is admitted to practice law in New Jersey and Pennsylvania, as well as the United States District Court for the District of New Jersey.
Kevin is a member of the New Jersey State Bar Association and the American Bar Association.